Gift Certificates
Home » Gift Certificates
Purchase a gift certificate of $100 and receive a $20 gift card that can be used at Buon Appetito Ristorante & Pizzeria. Offer expires 12-30-2018.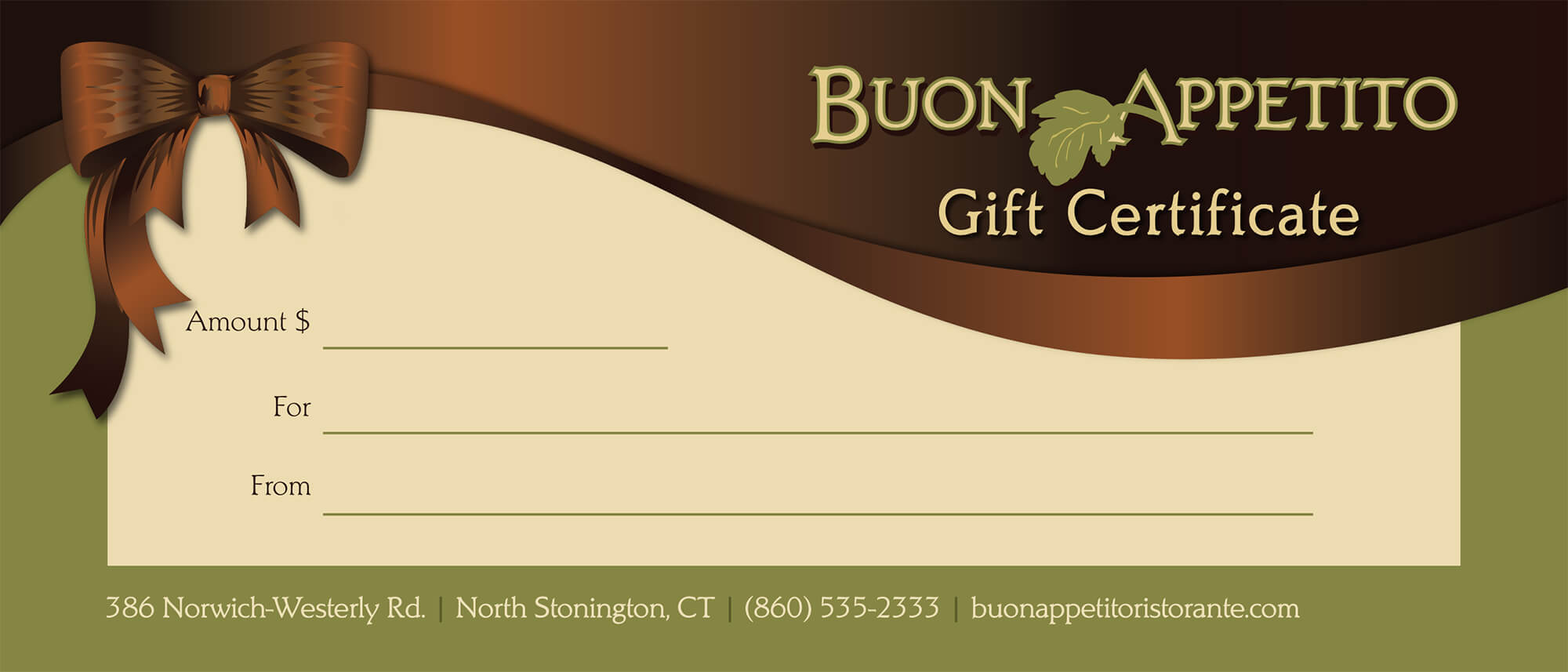 Buon Appetito Gift Certificates
Your information is used only for the purpose of securely processing your transaction. Once issued, Gift Certificates are non-refundable.
Note: Fields marked with "*" are required.