Gift Certificates
Home » Gift Certificates
Purchase a gift certificate of $50 or more online and receive 10% back in a coupon towards your next visit to Buon Appetito.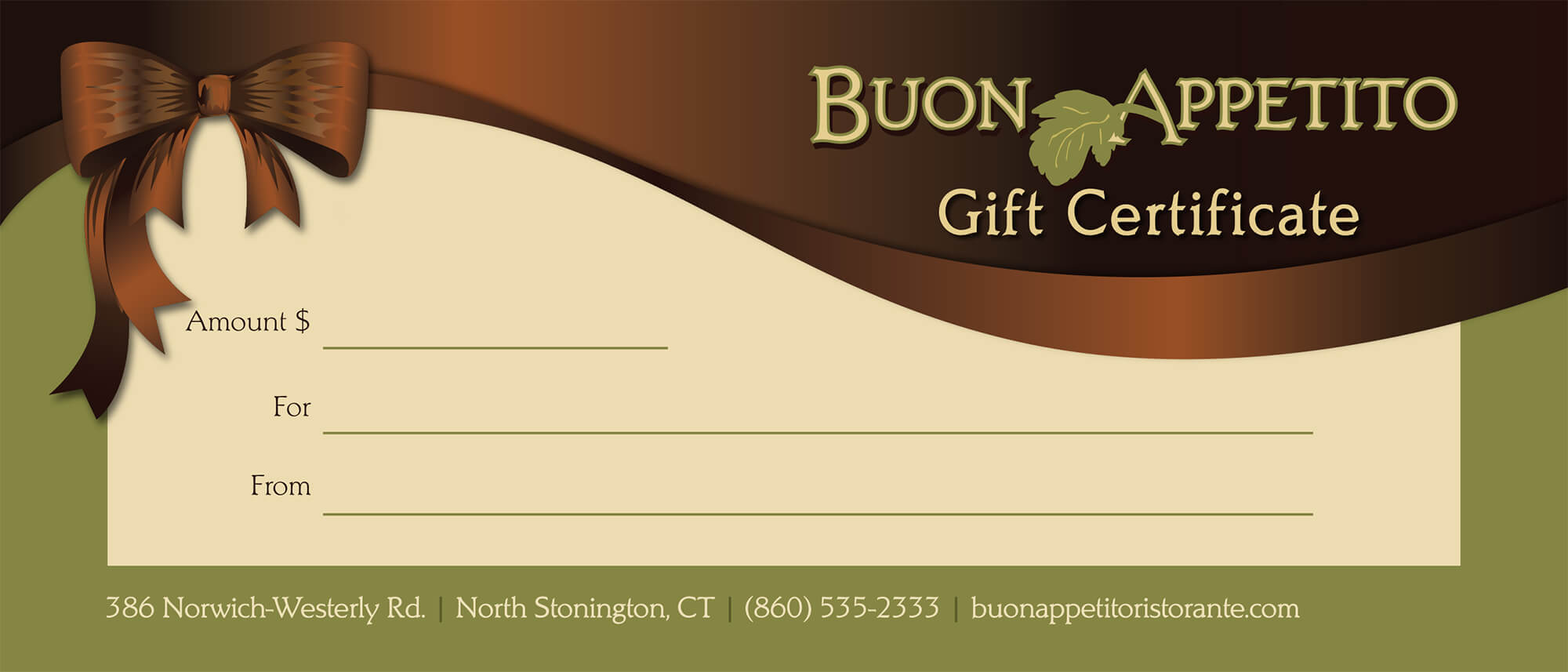 Buon Appetito Gift Certificates
Your information is used only for the purpose of securely processing your transaction. Once issued, Gift Certificates are non-refundable.
Note: Fields marked with "*" are required.